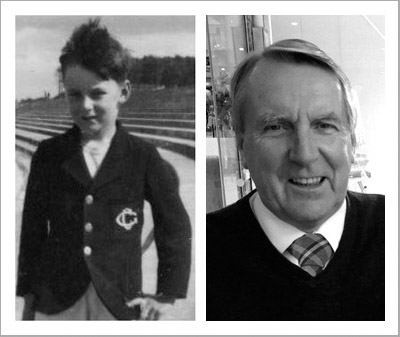 Donald Malcolm Dalgleish was born in 1945 in the Border Counties. The Dalgleish family has roots going back centuries in the county of Dumfries and Selkirkshire. The Dalgleish family figured prominently in the Scottish-English border conflicts. However, Donald says "That was all in the past" (with his fingers crossed, we hasten to add!).
As a child Donald was told many amusing stories by his parents.
When eating his supper one evening during their annual 'Address tae the haggis', he asked what the small brown round things were nestling against the haggis on his plate.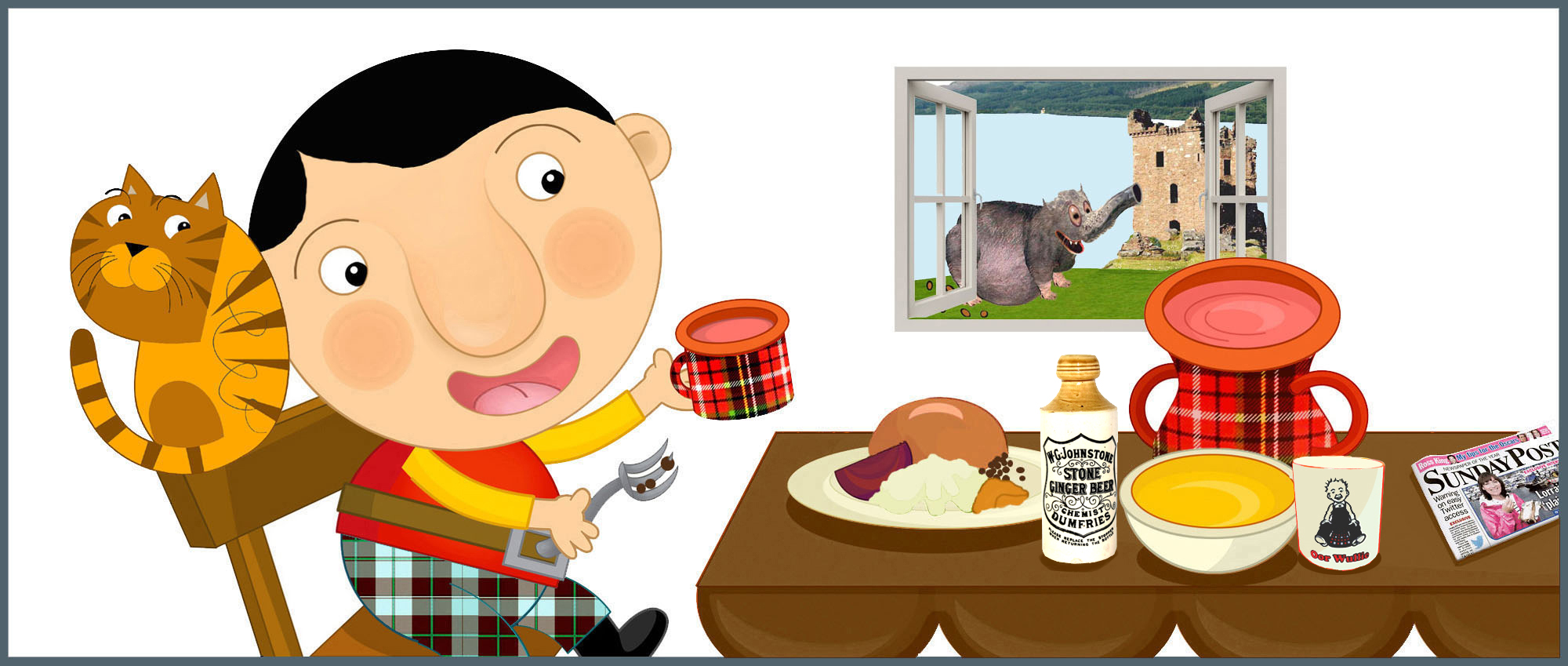 He was told that they were haggis droppings and that they were very tasty. In fact, they were carlins* This did not come as a surprise to Donald as he had always been told that the haggis was a timid creature which was found in the upper Highlands.
All his life, Donald was brought up reading 'Oor Wullie' from the popular Sunday Post newspaper and was inspired by the character's exploits and entrepreneurship. This is what sparked his imagination and along with his parents story telling, this is where the legend of Glen Haggis began to emerge.
His love for ginger, came from the many companies making and selling ginger beer in Dumfries.
The family also had a ginger, marmalade cat called Orlando!
We have worked exclusively with Donald to bring his legend to life by creating unique foods, drinks and confectionery to complement his imaginative stories.
* Carlin Peas (cajanus cajanwas) also known as carlings, are small, hard brown peas. Carlin peas are a traditional northern food eaten during Lent on Passion Sunday, the Sunday before Palm Sunday. It is likely that they originated from the Monastic gardens of the Middle Ages and for a long time, have been used to feed pigeons.
Easter: The eating of Carlin peas during the period of Lent bears no religious significance but instead, seems to be linked to the civil war of 1644, where the Royalist Newcastle was under siege from the Scots. The lack of food meant that the people on both sides of the Tyne were dying of starvation.